Coronavirus has added to Brexit woes when it comes to how small and medium-sized businesses see the country's economic prospects, with more than 70 per cent of them not expecting it to grow during the rest of 2020.
The results of a new survey come on the day that the crisis sparked a collapse in global oil prices and prompted industry experts to predict the biggest one-day decline in 29 years as demand dried in the wake of the outbreak.
The FTSE-100 plunged more than 8 per cent in early trading as investors reacted. The energy giants Shell and BP both crashed, resulting in its worst drop since the financial crisis and wiping more than £100bn off the value of London's top listed companies.
The small business growth pessimism about was reported by the small business confidence index launched by the business banking platform Tide and means 57 per cent of firms are unlikely to invest in growing their business in the next quarter.
The UK economy picked up after the December General Election and the "phase one" US-China trade deal both provided some certainty to firms.
But the Tide survey, carried out by Yougov at the end of February, indicated the level of concerns among businesses only days before chancellor Rishi Sunak is set to unveil his Budget on Wednesday.
Coronavirus fears have effectively scuppered the government's hopes of "levelling-up" its spending – particularly on infrastructure – around the country.
Tide chief executive Oliver Prill said the government must "invest in our entrepreneurs and SMEs" and said he "hopes to see this reflected in the Budget announcement".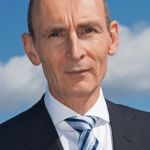 A global recession is now almost inevitable this year, according to the CEO of deVere Group, one of the world's largest independent financial advisory and services organisations.
Nigel Green said: "Every major stock market is getting hammered as oil prices plunge due to a price war following the breakdown of Saudi Arabia's oil-cutting alliance with Russia over the weekend."
"This is an issue that will not be resolved overnight and it can be expected to have far-reaching consequences. It comes as the world scrambles to deal with the market mayhem and economic fallout caused by the relentless global spread of coronavirus.
"With the combination of the implications of the oil stand-off and the outbreak, I now believe that it's almost inevitable that there will be a global recession this year."
Peter Ryding, founder of interactive e-coaching software VIC said every business needs a 'Corona Crisis Management Team' similar to the Government's Cobra.The CEO said said it should meet every day, adding:
"Get your HR Director heavily involved. It needs to be their number one priority until it's over. They know your people better than anyone. They know the employment laws. They get employee engagement and how to communicate and how to retain trust through tough times."

"The HR Director should be asking key questions such as: is it safe to let management travel or attend large gatherings outside the business at all? I know 6 CEOs who have already been told by their board to cancel any such plans."
They should also be challenging the Board with questions such as, "in 12 months time as our staff look back at how we handled them and the crisis – what do we want them to say? And are our current plans compatible with that?"