There are early signs that many small businesses are on the road to recovery, according to Barclaycard Payments' second SME Barometer.
The report found that business sentiment has dropped by 31 points this quarter, down to 79 out of a possible 200, with any score below 100 indicating a negative sentiment. This is paired with low expectations for business growth, with revenue predicted to fall by 28 per cent in Q2 and contract by 5.1 per cent over the next 12 months.
More than four in five (82 per cent) SMEs say coronavirus has already had a negative impact on their business and nearly three quarters (73 per cent) forecast that it will continue to have a significant negative impact for the next three months.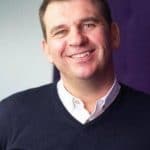 However, many businesses remain positive about the future. Only one in five (19 per cent) think the virus will still have a significant impact after 12 months, and just eight per cent feel it will still have a significant negative impact in two years' time, with 70 per cent expecting a slight or no noticeable impact.
There are also early signs of growth in the short term, with Barclaycard Payments data revealing that the number of SME clients actively taking payments, both online and offline, has increased by 24 per cent since the low point in early April, shortly after the start of Lockdown. Demonstrating a determination to succeed, almost two-thirds (64 per cent) of SMEs say they are planning to invest in their business over the next 12 months. Their top areas of focus will be marketing (26 per cent) and new equipment and technology (20 per cent).
Konrad Kelling, Head of Small Business Acquiring, Barclaycard Payments, said: "It's encouraging to see small and medium-sized businesses starting to come online again after the start of lockdown, and while we don't expect an overnight recovery, the resilience and perseverance of small businesses gives us hope as we look towards a more optimistic view in the next 12 to 24 months.
"However, it's not surprising to see that small businesses are feeling challenged by their prospects for this quarter. With disrupted supply chains, difficulty reaching customers and entirely new ways of working, we understand SMEs are worried – and we are here to provide as much support as possible to help them get through these tough times."
Micro, small and medium-sized businesses are feeling the impacts of coronavirus differently. Micro businesses have been the hardest hit, expecting revenue to drop by 30.01 per cent in Q2 compared to last quarter and reporting a sentiment score of 75, down 34 points from last quarter. Meanwhile, small businesses stand at a sentiment score of 88 and medium-sized businesses at 87.
And the way in which businesses have been affected also varies depending on size. Micro businesses are most likely to say they are struggling to raise finance, with one-third (33 per cent) struggling to do so, compared to 18 per cent of medium businesses and 19 per cent of small businesses.
We are also seeing evidence that they are using this time to plan and absorb advice that they may not otherwise have had the ability to do in normal circumstances
Medium-sized businesses, meanwhile, are most likely to say they've had to reduce staff hours or lay off staff (64 per cent), compared to a national average of 47 per cent. They were also most likely to report a drop in staff productivity – 41 per cent report this problem compared to a national average of just over a quarter (26 per cent).
Small businesses were more likely to report disruptions to supply chains, at 47 per cent over a national average of 37 per cent.
Emma Jones, Founder of Enterprise Nation, says:"We've seen a 200 per cent increase in traffic to our website since the crisis began. Initially, businesses were searching for help to access financial support.
"Since then, we've seen a gentle shift as businesses start to look beyond the three-month horizon and have started to ask for advice on how to pivot, access their customers in new ways and increase their skills for when we can get back to business.
"We are also seeing evidence that they are using this time to plan and absorb advice that they may not otherwise have had the ability to do in normal circumstances. Despite low levels of short-term optimism, it's also good to see that founders are expecting to see a more positive future over the next two years."